Home - What's Next - Recordings - Photos - Member Bios - KinneyKorner - Band Only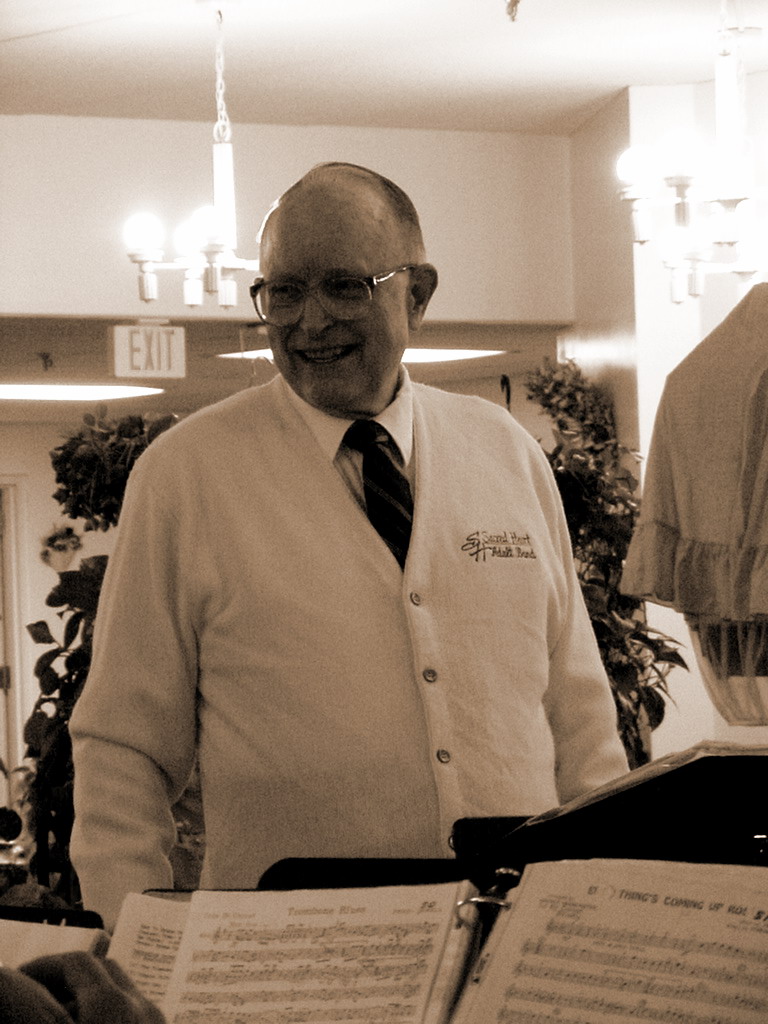 Jerry Kinney - BandmasterPodcaster.com site.
Jerry frequently says, You know, I have so many stories... I should write a book someday...
Well, he has reached his retirement years, and he has yet to write that book. Jerry has a wealth of Instrumental Music knowledge and history. Jerry has given generations of students and audiences a Love of Music, Esprit de Corps, and a sense of aspiring to not be like every other band... Hopefully, with a little persuasion, Jerry will begin to share these stories on his own time regiment, and maybe even interview some of the people, that have made Instrumental Music what it is today.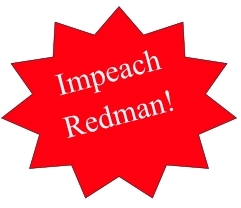 Remembering Roger "Dodger" Chrysler

     Roger Chrysler was a "Musician's
Musician."  As a teacher, performer,
band leader, composer, and arranger,
Roger lived the life of one dedicated
to music.



     Abandoned by his parents at an early age, he spent
the formative years of his life with an aunt in Fort
Dodge, Iowa.  He literally made his own way by first
delivering the Fort Dodge Messenger to pay for bed and
board, and had a host of teenage jobs.  His Fort Dodge
environment afforded him the opportunity to attend many
concerts of the Fort Dodge Municipal Band under the
direction of Karl King, an organization of which he was
principal trumpet player for many years.  He literally
worked his way through junior and senior high school,
and when World War II came around he was drafted into the U.S. Army.  Much of his
service was spent in Europe, and he brought back with him one of his most prized
possessions, a Selmer Paris trumpet acquired from the original factory in France.

     When he was released from the service, Roger was one of the first persons to make
use of the G.I. Bill of Rights, enrolling at Drake University in Des Moines, Iowa.  His
work in composition and arranging, both for vocal and instrumental groups, quickly drew
the attention of the head of the Theory Department, Dr. Francis J. Pyle who recognized Mr. 
Chrysler's talent and ability in these areas, and served as the mentor for him for many years
to come.

     Unfortunately, the Korean War reared its ugly head, and Roger was recalled to Army
service.  When that unpleasant experience was finished he returned to Drake and received
his Bachelor of Music Education degree.  While completing his second term at college, Roger
joined Phi Mu Alpha Sinfonia, a national music fraternity, and served as staff composer and
arranger for that group.  He supported himself by playing trumpet with the local territory
bands of Don Hoy, Ralph Zarnow, and Herbie Craig; and by organizing his own 12 piece orchestra,
writing and arranging all the music for that group.  He was offered a position with
the famous Billy May Orchestra as a trumpeter and band arranger, but personal circumstances
prevented him from accepting the job.

     Following his graduation, Roger taught both instrumental, and vocal music at De Soto,
Iowa.  He often introduced himself as :Mr. Roger Chrysler, I driver a Plymouth, and I teach
at De Soto: which always brought a chuckle and a round of applause from his listeners.
Next he taught at Lohrville ("Lorrie ville" as he called it).  There he had the unfortunate
experience of backing over one of his students horns which had been inadvertently left
behind his car.  Undaunted, Roger took the flattened alto saxophone and wrote and arrangement
of Fred Waring's theme song, "Sleep, Sleep, Sleep", in which the sax played only one note,
the one note that was still usable on the horn.  He then moved and taught at Carlisle (or
"Car-Lizzle" to him).  During this time he was continually in demand as a performer, playing
with the three dance bands previously mentioned, fronting his own band, and as a member of
the Des Moines Municipal Band, serving as secretary of that organization for several
years.  He organized and directed the Northwestern Bell Singers and wrote, arranged, and
conducted a number of shows for the Fort Dodge Men's Civic Glee Club.  He also polished
his arranging skills, writing for his own groups and for friends in the music field.  One 
of these, Jerry Kinney, Valley High School of West Des Moines band director, utilized
many of Roger's charts and compositions. Roger had the amazing ability of hearing a
musical composition and being able to write it down, note for note, on paper.  His works 
are being played yet today, the mark of a master whose work continues after he is gone,"
said Kinney.  "Roger handiwork has made thousands of people happy, as they have listened
to his "Big Band" styling of the masters."

     Roger's personal life was, at times, quite unhappy, as he endured two unsatisfactory
marriages, because he was actually "married to his music."  He dies of diabetes and subsequent
inoperable cancer.  Although he is not with us in person, his spirit and personna are
alive and well, and will continue to flourish through the medium of his music.
Roger is probably playing 1st chair trumpet in St. Peter's band now (but only if they pay union
scale).

     From all who have enjoyed his efforts, "Thanks, Roger!"
                                                                - Jerry Kinney, June 2010


If you have any suggestions, let us hear them! Send us an e-mail at craigsr@saxnbrass.org.